In mid-2021, Garuda Indonesia announced plans for major restructuring. The airline had been losing money for years (even before the pandemic) and had crippling debt. It looks like the airline is now heading in a whole new direction, and… I'm not sure this ends better?
Garuda Indonesia's new business plan
Indonesian Minister of State Enterprises Erick Thohir has revealed new plans for what a restructured Garuda Indonesia will look like. As reported by Bloomberg:
Garuda Indonesia will stop flying on most international routes, with some exceptions, including pilgrimage flights to Saudi Arabia; most long-haul flights will instead be operated under codeshare agreements with other airlines
Garuda Indonesia will instead focus on selling business class, premium economy class (which the airline currently does not have) and economy class seats on "local" flights; Garuda Indonesia may not offer first class anymore, but the writing was on the wall for that anyway
The airline currently only has about 30 planes, but intends to reduce the fleet to pre-pandemic size of about 120 planes; Garuda Indonesia to acquire additional aircraft from leasing companies
Garuda Indonesia to restructure $9.5 billion debt and reportedly reached agreement with creditors
Oh, and Garuda Indonesia is already planning to make a profit in 2023 (!!!).
Sounds like a recipe for disaster
Garuda Indonesia is an airline with amazing employees but horrible management. At least that has been the case historically, as two former CEOs of Garuda Indonesia have been fined and arrested for corruption.
The problem is that Garuda Indonesia has somehow put itself in a situation where it no longer has a viable business model, like so many government-owned airlines. Yes, it is absolutely true that it is difficult to make money on long-haul routes, and historically Garuda Indonesia has probably operated too many routes for prestige rather than profit.
At the same time, how is Garuda Indonesia supposed to be competitive when it comes to local flying?
Indonesia has efficient, robust and fast-growing ultra low cost carriers, serving virtually all regional routes
I can't imagine Garuda Indonesia taking its cost structure to the point of competing with Lion Air and Air Asia; even eliminating a lot of debt, Garuda Indonesia has so many legacy cost issues that cannot be fully resolved
Granted, some people are willing to pay more to fly with a full-service airline, but that's probably not a big enough market to create a sustainable business model; this is especially considering that other global Asian carriers fly to Jakarta, so the airline will be competing with Cathay Pacific, Singapore Airlines, etc.
It seems to me that Garuda Indonesia's sweet spot (admittedly it's not that "sweet") would work as an efficient global airline:
Stop hiring CEOs who are corrupt and look after their own interests rather than those of the airline
Having a simple and efficient fleet and configuring the aircraft in a more viable way as well, with an efficient economic layout and a good business class product
Focus on operating routes that offer connectivity between other parts of the globe via Indonesia, as well as flights to and from Saudi Arabia; for example, Garuda Indonesia has never been as effective as it could have been in linking Europe to Australia, even though it is a big market
I feel like this would minimize Garuda Indonesia's losses while still giving Indonesia connectivity to the world on the national carrier. Obviously, Garuda Indonesia's old business plan didn't work, but I don't think the airline that focuses on local flights will succeed either, given the competition.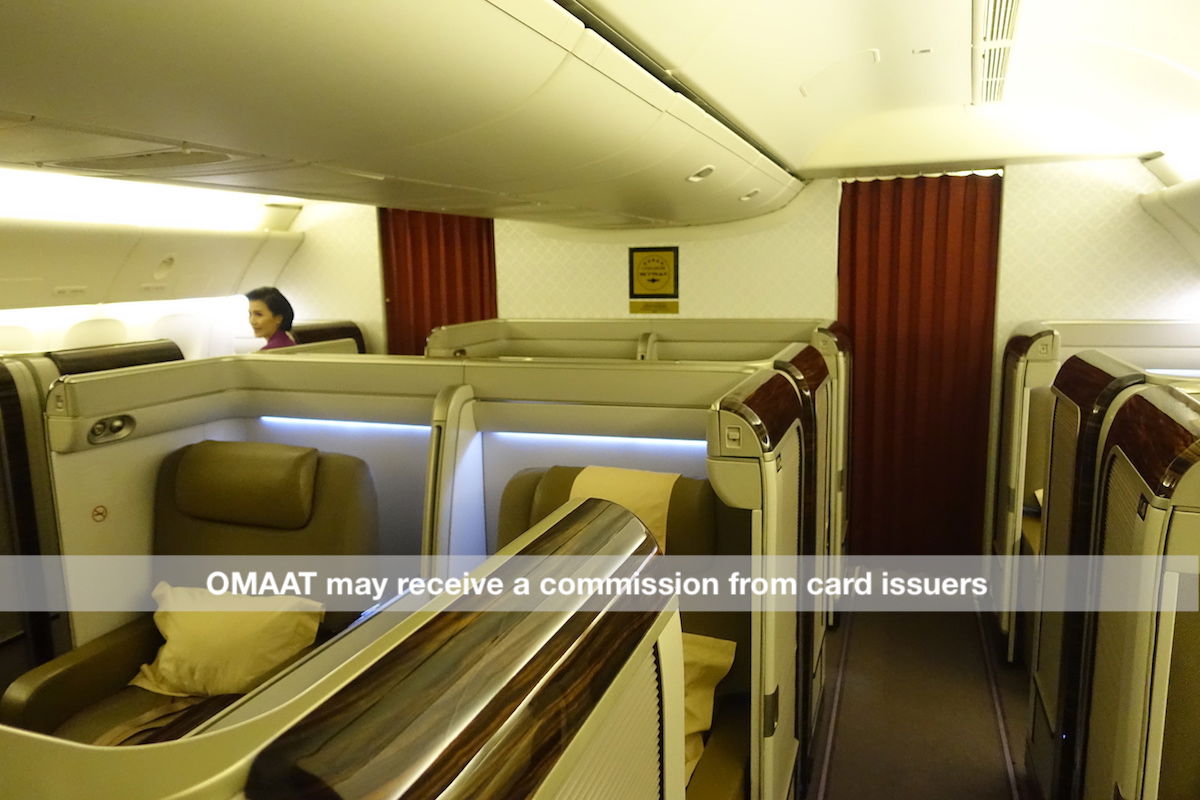 At the end of the line
Garuda Indonesia is being restructured, and the latest plan is for Garuda Indonesia to focus on being a local airline and operate very limited long-haul flights, including to Saudi Arabia. As part of this, Garuda Indonesia also plans to return to its pre-pandemic size and increase its fleet to 120 jets. I don't see it ending well, but that's just my point of view…
What do you think of Garuda Indonesia's new business plan?