Natilus expands to Brown Field during construction
launch of the first Natilus autonomous cargo plane
Natilus, an American company producing the world's first autonomous aircraft purpose-built and manufactured for air cargo transportation, announced its expansion to Brown Field to house engineering and manufacturing facilities for the Natilus family of aircraft.
The Brown Field facility includes a 12,000 square foot hangar for final prototype assembly, structural testing, systems integration and secondary structural bonding. There's also a generous 8,000-foot runway for testing, with the ability to land large oversized cargo planes. The 1,500 square feet of additional office space will complement Natilus' engineering offices in downtown San Diego.
"As the prototype aircraft design nears completion, we are expanding the team and facilities to move into final assembly," said Aleksey Matyushev, co-founder and CEO of Natilus. "Our Tier 1 suppliers are excited about the new platform which will reduce carbon emissions while increasing freight volume. In continents, such as Africa and parts of Asia, with limited infrastructure, our new 3.8T autonomous aircraft will become an essential mode of fast and safe transportation.
Natilus has initial plans to design and manufacture a family of four aircraft. The first aircraft – the 3.8-tonne short-haul power drone – began manufacturing for first flight in 2023. Last month, Natilus signed a contract with Collins Aerospace for the design, development and integration of a specialized loading system. Natilus also has designs for a 60 ton medium/long range drone; 100 ton long range UAV and 130 ton long range cargo plane.
Earlier this year, Natilus announced purchase commitments of over $6 billion for the delivery of more than 440 pre-order aircraft, from major airlines and integrators, including Volatus Aerospace, Astral Aviation, Aurora International, Dymond and Flexport.
TOP PHOTO: Natilus rendering
San Diego Median Home Price Hits
another record – $805,000
San Diego County homebuyers were unimpressed with higher mortgage rates in March as the median home price hit a new high of $805,000. Home prices are up 18.7% year on year, CoreLogic/DQNews said Wednesday. The new median record – a combination of new and resale condos, townhouses and single-family homes – exceeds the previous high of February of $775,000.
Prices rose sharply in Southern California in March as analysts and local realtors said buyers rushed to get into properties before mortgage rates spiked. The average rate in March for a 30-year fixed-rate mortgage was 4.17%, its highest in nearly three years, said Freddie Mac.
Andrea O'Hara at the head of the new city
Child and Youth Success Office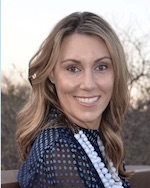 Andrea O'Hara, an experienced leader of child and youth programs in the public school system and the not-for-profit sector, has been hired as the first executive director of the new Child and Youth Success Office.
Andrea O'Hara joins the City of San Diego after more than 12 years supporting children and youth programs.
After beginning her career as a senior budget analyst for the Neighborhood House Association, O'Hara joined the San Diego Unified School District in 2011 and was responsible for overseeing end-to-end business processes as director of purchasing and contracts. of the district.
O'Hara will be responsible for launching new programs and initiatives to focus city resources on supporting youth in career development and training, access to mental health resources and other targeted supports for youth. children and families. The identification of new partnerships and new sources of funding will be essential to increase the impact of this new office in the years to come.
The Office of Child and Youth Success was created in fiscal year 2022, and Mayor Todd Gloria proposed to allocate additional funds in the fiscal year 2023 budget, which he released Friday and that City Council will consider later this spring.
SentinelOne partners with San Diego
professional tennis player Brandon Nakashima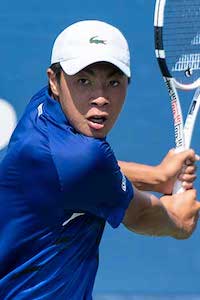 SentinelOne, an autonomous cybersecurity platform company, announced its partnership with professional tennis athlete Brandon Nakashima. The 20-year-old, world-ranked San Diego native turned pro in 2019 and played in all four Grand Slam majors last year.
"SentinelOne is experiencing exciting growth," said Nakashima. "Beyond great commercial success, the brand is associated with precise precision and incredible speed – qualities of which I am extremely proud on the pitch."
After reaching his first two Association of Tennis Professionals (ATP) Tour finals in 2021, Nakashima was ranked among the top 100 players in the world.
His standout year qualified him for the 2021 ATP Next Generation Finals – the year-end tournament for the top singles players aged 21 and under.
Nakashima is the youngest American tennis player to reach multiple tour-level finals since Andy Roddick in 2001.
SDSU assistant professor named a
Outstanding Young Manufacturing Engineer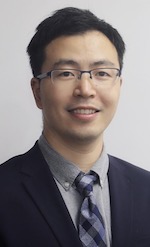 Yang Yang, assistant professor in the Department of Mechanical Engineering at San Diego State University, has been named one of 22 Sandra L. Bouckley Outstanding Young Manufacturing Engineers for 2022 by SME, an industry advocacy association manufacturing.
Winners were selected based on their diverse manufacturing backgrounds, technological advancements/improvements, and cutting-edge research.
The namesake of the award is Sandra L. Bouckley, 2017 SME President, SME Acting CEO and former Vice President of Manufacturing Systems at GKN Driveline Americas.
"These young professionals have demonstrated their ability to design, develop and execute impactful new technologies within academic institutions, research labs and a variety of industries," said Robert Willig, Executive Director and CEO of SME.
Synergy Health Partners acquires
SoCal Anesthesia Solutions
Synergy Health Partners, a hospital services company, announced the acquisition of SoCal Anesthesia Solutions Inc. Terms of the agreement were not disclosed.
Founded three years ago by Dr. Jay Rindenau, a 25-year veteran of providing anesthesia management solutions to hospitals, SoCal Anesthesia Solutions has become one of the most trusted anesthesiology providers in southern California. They currently serve four healthcare facilities and have earned a reputation for clinical excellence, transparency and fairness among their 30 anesthesia providers.
SoCal offers exceptional anesthesiologists and CRNAs, turnkey clinician management, and scheduling efficiency, allowing hospitals to focus on their mission of patient care. With operational support from Synergy, the SoCal team will continue to serve existing hospital partners while expanding anesthesia programs across the United States.
Tanduay Distillers wins double gold
at the San Diego Spirits Festival for rum
Especia Rum, the latest product from the Philippines' Tanduay Distillers Inc., won double gold at the San Diego Spirits Festival. The rum was only recently introduced and is available in the United States early this year.
"We are truly honored that our spiced rum has already won an award when it entered the US market. We thank the San Diego Spirits Festival for this recognition. It just goes to show the kind of craftsmanship that goes into our tropical spiced rum," said Kyle Tan, executive vice president of Tanduay and head of its international distribution.
The San Diego Spirits Festival is "the great culinary cocktail celebrated every summer in San Diego Bay. Besides Especia, Tanduay Double Rum also won a gold medal for its design.
Planet Based Foods Announces Launch on Amazon.com
Planet Based Foods Global Inc., a San Diego-based sustainable food startup pioneering plant-based meat alternatives, announced the launch of the company on Amazon.com, the world's largest retailer.
A curated selection of innovative hemp-based products from Planet Based Foods are now available for purchase from the company's Amazon store, including The Original Burger, Green Chili Southwest Burger, Breakfast Sausage Patty Hot, The Original Crumble, The Italian Sausage Crumble and Variety Pack. Individual items are priced at $29 including free shipping, while the Variety Pack is listed for $69.
As part of its launch strategy, Planet Based Foods has partnered with Omni ePartners as a broker, a full-service Amazon agency that focuses on increasing product awareness and driving sales in the marketplace. in line. He will participate in the creation and optimization of the company's Amazon page, produce content and provide ongoing marketing support.
Padres Unveil Viasat Military Hall of Honor
before Sunday's game against the Dodgers
The Carlsbad-based San Diego Padres and Viasat will unveil the Viasat Military Hall of Honor this Sunday, April 24, as part of the latest update to the Power Alley located in the right hall.
Padres partners with Viasat to honor former Padres and other Major League Baseball players who served in the military and honor veterans of the armed forces and those currently serving the military American at home and around the world. An official unveiling event for the new zone will take place on Sunday before the Padres face the Los Angeles Dodgers.
The Military Hall of Honor, located in the main lobby of Power Alley near Section 133, will serve as an interactive space for fans to view information and different content about each honoree via two touchscreen TVs in the space. Fans will also be able to record and send personalized messages to active duty military personnel and various military bases in a dedicated recording booth located in the Hall of Honor area.
GTCR forms partnership with Kelly
McCrann to form Avryo Healthcare
GTCR, a Chicago-based private equity firm, partnered Leaders Strategy with Kelly McCrann to form Avryo Health Services LLC in San Diego. Avryo Healthcare will seek to acquire businesses and assets in the multi-site healthcare services industry as part of a strategy to build a market-leading business, with a focus on utilizing new operating technologies and strategies to improve patient access and experiences.
GTCR, the company that launched The Leaders Strategy – finding and partnering with management leaders in key areas to identify, acquire and build market-leading companies – will invest in Avryo Healthcare from its Strategic Growth, a private equity fund with $2 billion in limited capital commitments from partners. Mr. McCrann is Executive Chairman of Avryo Healthcare and will make a substantial investment alongside GTCR.
McCrann is executive chairman of Avryo Healthcare and will make a substantial investment alongside GTCR.