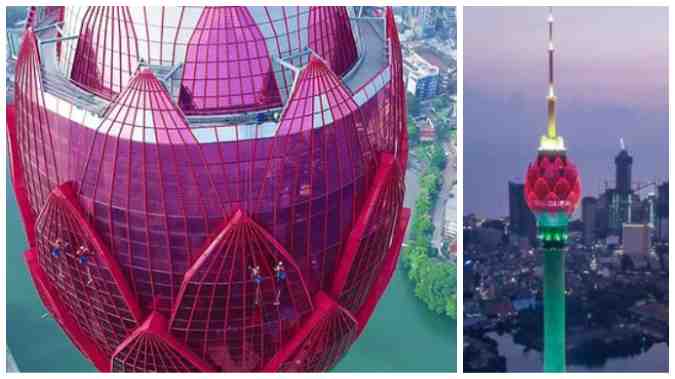 The Colombo Lotus Tower has revealed the next phase of its business plan via investment opportunity announcements.
According to the newspaper announcement, the Tower House consists of floors 03 to 07.
The 3rd floor includes the sky lounge/banquet hall, while the 4th floor also offers a banquet hall.
A revolving restaurant is located on the 5th floor and six deluxe rooms are on the 6th floor, while an observation deck is on the 7th floor.
Meanwhile, the base of the tower consists of 3 floors and a roof.
The ground floor of the Lotus Tower offers exclusive shops, lake views, food courts, gift shops, a photo booth and an exhibition gallery.
Innovation Centers, Lake View, Coffee Lounge, E-sports Arena, 9D Cinema, Digital Banking Area and Digital Art Museum are on the 1st floor.
The 2nd floor includes offices, an exhibition area, a conference room and a special events area.
Rooftop restaurants and recreation areas, as well as a special events area, are located on the roof of the Lotus Tower.
The Colombo Lotus Tower also offers unforgettable life experiences such as skydiving, bungee jumping and live concerts.
Companies interested in investing in these opportunities are encouraged to contact the Colombo Lotus Tower Management Company. (NewsWire)