In this weekly, we explore how central banks can respond to the growing risk of recession and expand on some of the key recession indicators.
By Strickland Tapas
Analysis: The risks of a global recession are increasing, how will central banks react?
Recession risks are high, with NAB calling for a US recession in 2023. Data released Friday points to a possibility that the US may have entered recession sooner (at least when measured as two consecutive quarters of negative growth) with Atlanta Fed GDP now pointing to Q2 growth of -2.1% annualized, after printing -1.6% in Q1. The US ISM manufacturing index is also an indicator pointing to near-term weakness.
In this weekly, we explore how central banks can respond to the growing risk of recession and expand on some of the key recession indicators. Our main view is that central banks are very focused on inflation and inflation expectations. From a risk management perspective, US Fed modeling suggests that "the most costly mistake is to assume that inflation expectations are anchored when they are not" (Master 2022).
Fed Chairman Powell played on this hawkish view in Sintra, noting, "Is there a risk we are going too far? Of course, there is a risk… The biggest mistake to make — let's put it this way — would be not to restore price stability". Indeed, the June FOMC forecast sees the jobless rate rise four ticks as the Fed increases to bring inflation back to its target. Part of the NAB's rationale for a US recession is Fed tightening to fight inflation.
What would cause the Fed to pause and/or start cutting rates? Fed Chairman Powell was asked this question in House Testimony – how would the Fed react to a situation where inflation is still high, unemployment is rising rapidly and economic growth is negative? Powell's response was that inflation could be expected to decline and the Fed could slow or halt rate hikes, but be "reluctant to cut".
This reluctance to cut would change once the Fed is assured that inflation is on a firm downward path and inflation expectations are more anchored. This would allow the risk management approach to focus more firmly on activity rather than inflation. This of course does not apply to the current situation as labor market indicators are still strong, with job vacancies high and unemployment insurance claims at low levels.
A benchmark for labor market easing is perhaps provided by the Fed's latest forecast which sees the jobless rate rise by four ticks as the Fed increases. An expected rise of more than four ticks could be the catalyst for a more dovish pivot if inflation starts to decline and inflation expectations stabilize.
Regarding the risk of recession in the United States, two important indicators for the United States point to a high risk of recession. The ISM manufacturing index saw a sharp drop in the new orders sub-index, while the inventories index remained high. The difference between these indices is widely used as a recession indicator and is currently in negative territory (see chart of the week).
The other indicator is the Atlanta Fed's GDP now for the second quarter, which is currently at -2.1%, after -1.6% in the first quarter. Of course, two consecutive quarters of negative growth does not always constitute a recession, and to call one (especially in the United States), one would also have to see a rise in unemployment. Thus, the Fed should not fear two quarters of negative growth if labor market indicators remain tight as they are now.
Chart 1: Recession risks in the United States are high
Chart 2: Supplier deliveries are beginning to ease, indicating easing supply chain pressures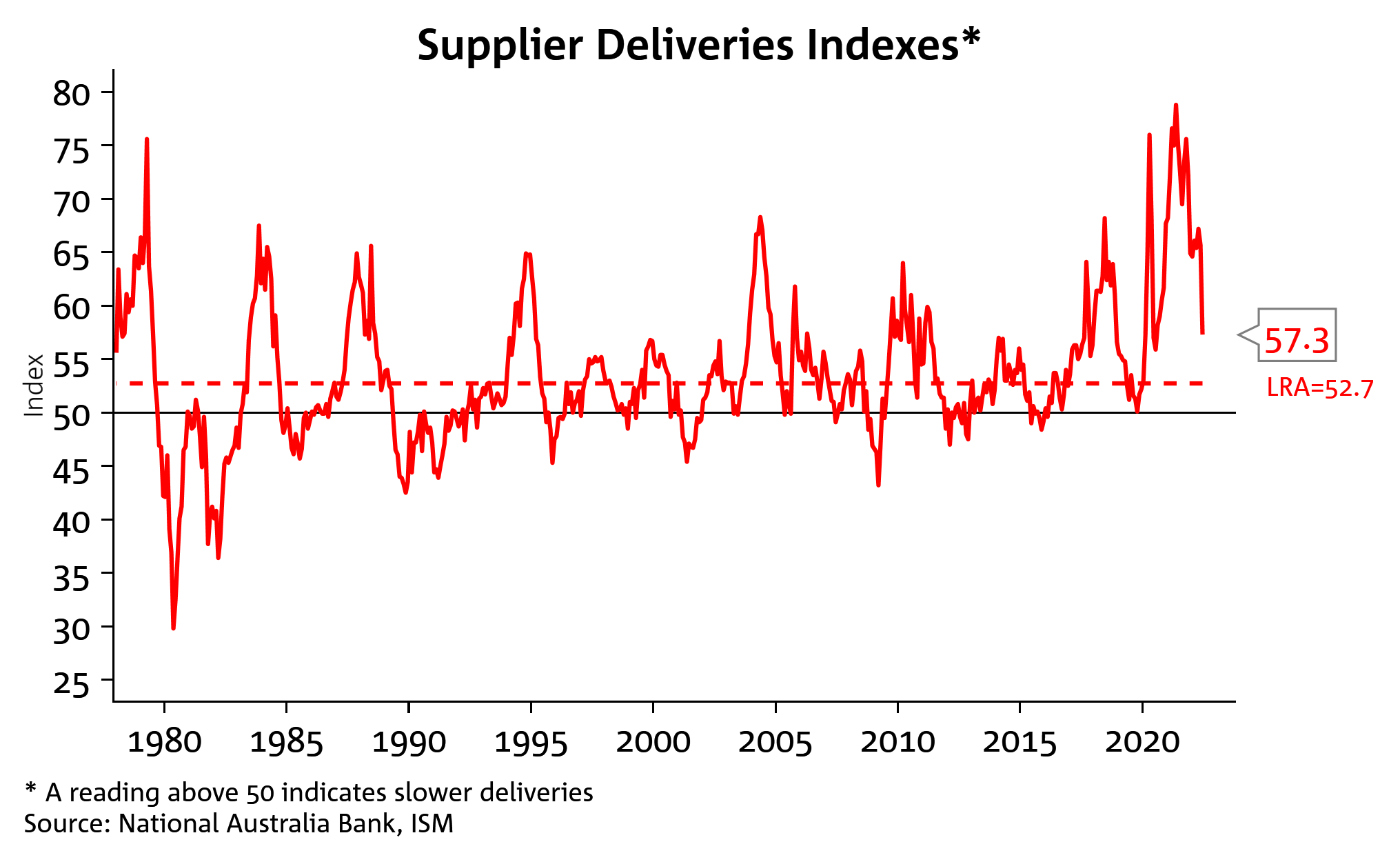 Chart 3: Freight rates fell sharply after hitting highs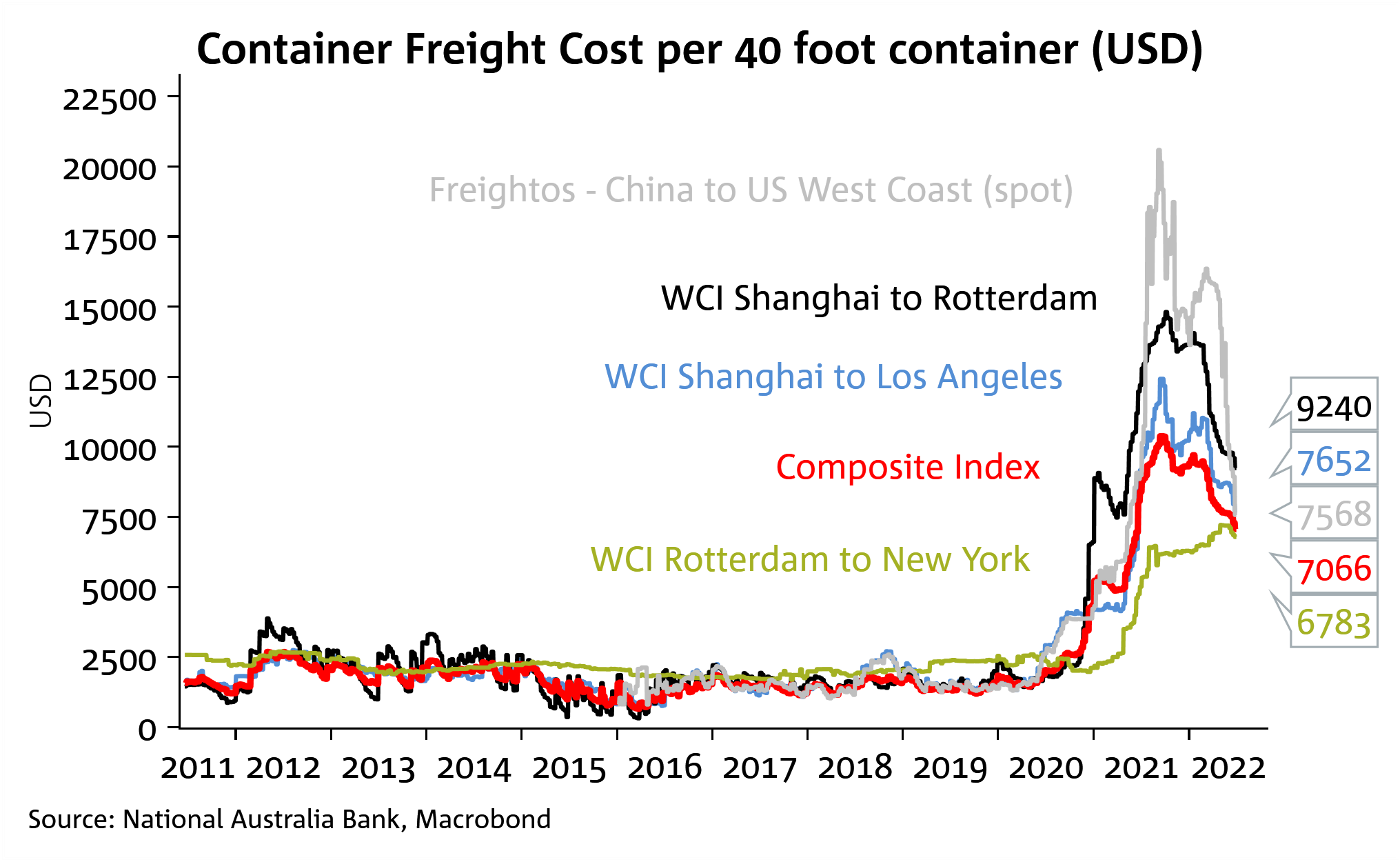 Chart 4: Rate cuts are scheduled for the US Fed in 2023, but not for the RBA. Will this divergence persist?